Market Morsel: A fine result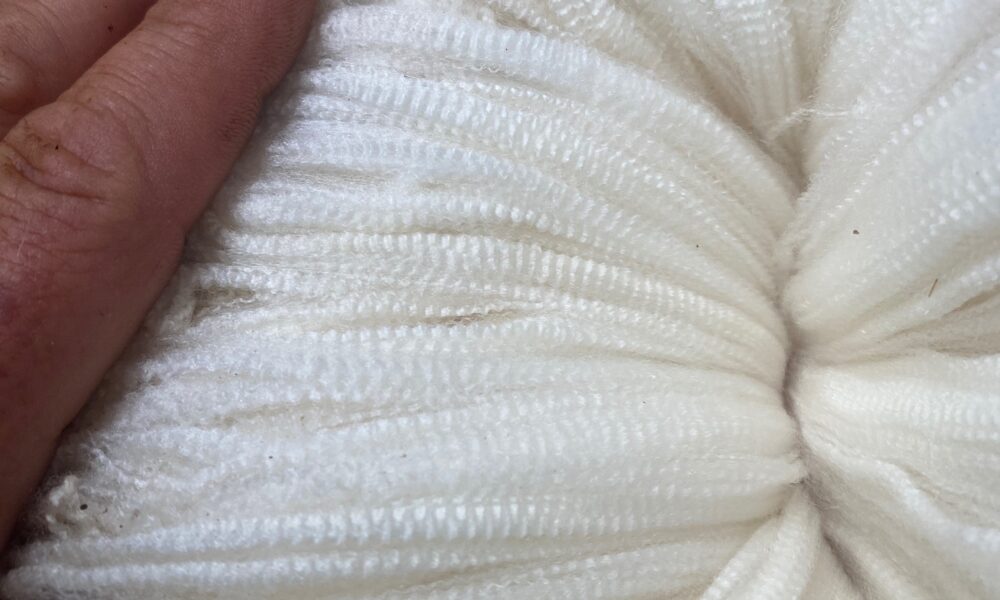 Market Morsel
Fine merino prices shrugged off a strong exchange rate this week, with the strength of price rises linked to the fibre diameter – the finer the wool, the stronger the price rise. Medium and broad merino prices eased, but less so in US dollar terms. The micron price curve steepened slightly, and applies to nearly all categories of greasy merino wool be it cardings or combing wool, with low or high vegetable matter fault.
Farmer held wool stocks are rotating, with some being sold at auction while fresh wool is going into stock. The market has lifted nicely for anyone who held sub-18 micron wool back in the past 12-18 months, but as the micron broadens the gap between passed in and current prices widens for a large part of the stockpile.
Measured as a proportion of annual production, stocks tend to be the lowest for fine merino wool and increase as the fibre diameter increases, all the way through to broader crossbreds. In the short term demand appears to be strong enough to hold prices where they are, despite financing issues arising from delayed shipping.
17 Micron
The supportive conditions for fine micron premiums were in action this week, pushing the premiums back up for combing and carding types. The 17 MPG is at its highest level since mid-2019, and looks set to rise further.
19 Micron
In US dollar terms the 19 MPG finished the week relatively unchanged, with US 1200 cents shaping up as a support level. While the finer merino micron categories are the focus of the market, the medium and broader categories which rely more on worsted fabrics going into uniforms and suits continue to struggle.
21 Micron
Supply continues to weigh on 21 micron prices relative to the finer merino categories. While the 21 micron supply will not determine the overall trend and cycles of the broader merino market, it heavily influences the broad merino prices relative to other micron categories and apparel fibres.
28 Micron
Crossbred prices had a great run from 2011 through to early 2019. Since early 2020 they have returned to a much lower price level on par with the levels traded in from 2002 to 2010. This level appears much lower now as merino prices have moved higher (on lower volumes). It is swings in demand which has caused these big changes. Unfortunately it is the higher value (fine merino) wools which are in demand at present.
Provided by Elders Wool. Prepared by Andrew Woods (Independent Commodity Services) with contributions from the Elders wool team.
Photograph courtesy of @krisifrost