Market Morsel: Arise, O'micron of the finer end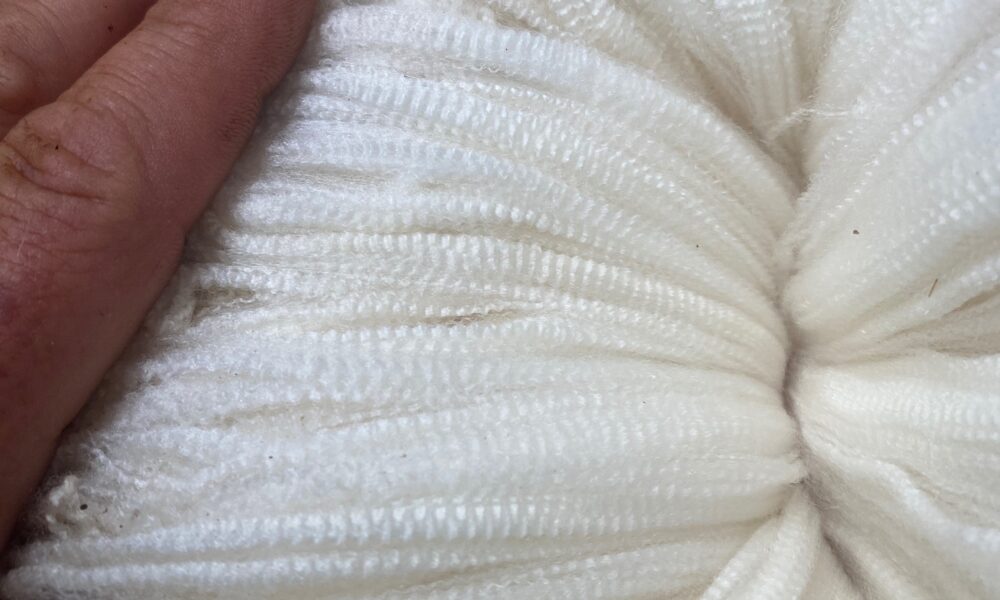 Market Morsel
Wool prices generally lifted this week, aided by a weaker Australian dollar. Interest in RWS accredited wool continued extending to fine merino cardings types (lambs and locks in this case). Chinese mills are reporting good export orders, with European demand looking to get ahead of logistics constraints and possible lockdowns from the latest wave of COVID, while domestic Chinese demand is not so strong.
After some weeks of falling prices, polyester prices in China were reported to have firmed while viscose prices have held their values. There is no defined trend or cycle operating in apparel fibres at present, following the general rebound in price levels from mid-2020 to mid 2021. A drifting wool market fits with this lack of direction in the wider apparel markets.
Wet weather in NSW will limit the supply of fresh shorn wool in the lead up to the Christmas recess (three more sale weeks left) which will help price levels hold.
17 Micron
Some interest in fine cardings types accredited to RWS was shown this week, with the exporter involved thinking there will be further demand. On a positive note fine micron premiums widened slightly this week with some 17 micron sold forward for early 2022 at auction levels.
19 Micron
The 19 MPG continues to trade a little below its early 2020 level, having recovered the fall in price due to COVID19 (which began in March 2020). Demand has not been strong enough to recover some of the price falls suffered in 2019, with a relatively weak domestic Chinese retail market holding demand back.
21 Micron
Vegetable matter discounts for 20-21 micron merino fleece are now much lower than in August. The seasonal low in vegetable matter in the Australian clip is reached around the Christmas recess, so it is likely these discounts will reach their minimum for the season in the coming month or so.
28 Micron
In the coming couple of months the proportion of crossbred wool in Australian wool sales reaches it maximum for the season, with crossbred lambs volumes rising in Melbourne as is normal. The 28 MPG is looking for support around 400 cents (around US300 cents).
Provided by Elders Wool. Prepared by Andrew Woods (Independent Commodity Services) with contributions from the Elders wool team.
Photograph courtesy of @krisifrost