Market Morsel: Further rebounds for wool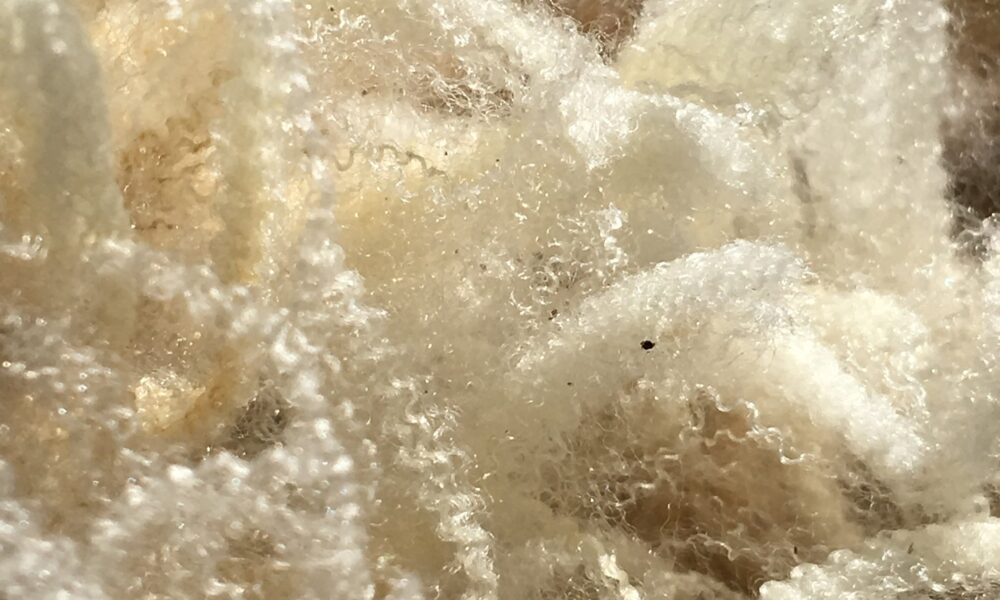 Market Morsel
The encouraging signs from last week were more than fulfilled this week with greasy wool prices rising by 10-11%. After a very rough six months wool prices have demonstrated that there is price risk on the upside as well as the downside, something to help encourage buying along the supply chain.
The immediate outlook for the greasy wool market is mixed, with forward prices reverting to their normal discounts to auction levels which suggests the impetus that has fuelled the current price rise is running to a close. Some new business was reported as being written through the week and the exchange rate has weakened, two positive signs for the market.
However the new, higher prices need to flow downstream through tops and yarn in order for the rises to be sustained in our greasy wool market. This is yet to be reported. In the nature of markets it seems likely that a correction will happen in the next few weeks, with the recent price rises being tested through October.
17 Micron
Fine merino discounts for low staple strength remain at minimal levels despite the supply of high strength fine wool being limited with New England wool some 10 N/ktx weaker than normal at present. Fine micron premiums have more upside yet.
19 Micron
The 19 MPG finished the week at US880 cents, and the exchange rate has fallen again. Time does look to be running out for the rally (forward bids are back to discounts to the market) but we may get another week of modest rises before a correction.
21 Micron
Staple strength was sought after in broader merino fleece this week, offsetting discounts for low yields. As with the market generally, a lower exchange rate may help extend the current rally for broad merino prices a week or so.
28 Micron
The 28 MPG looks set to rise and fall in step with broader merino prices for the time being. Most of the damage to price from COVID-19 seems to have been suffered. Recovery however will require the richer northern hemisphere economies to pick up which will take some time.
Provided by Elders Wool. Prepared by Andrew Woods (Independent Commodity Services) with contributions from the Elders wool team.