Market Morsel: Stock levels ease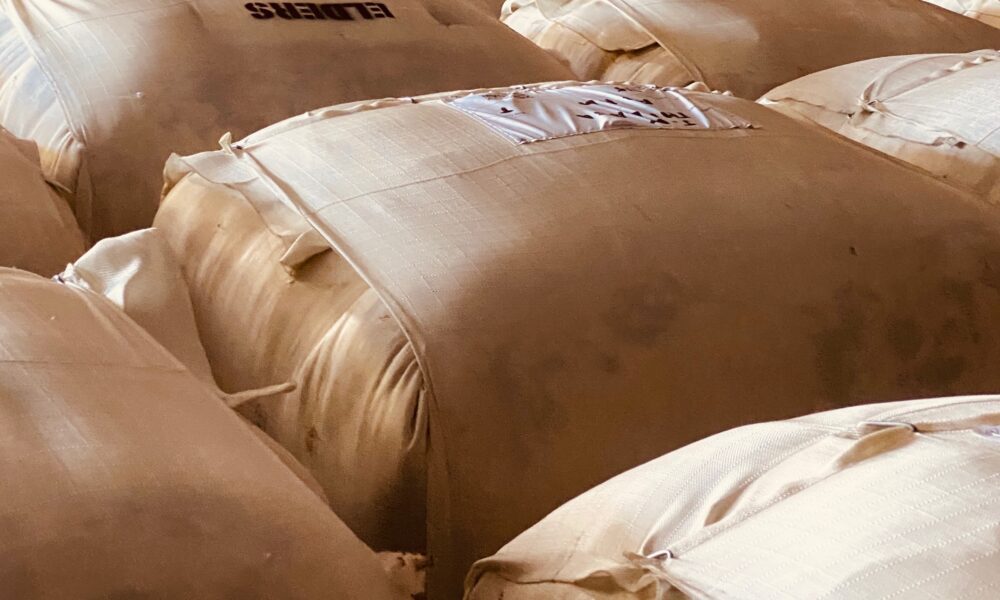 Market Morsel
The strong rebound seen in the merino market since last September is finally drawing farmer stock levels lower, as prices return to 2019 levels. On the very fine end of the merino fibre diameter distribution it looks like prices are heading back to levels seen in 2018. Low supply is helping to push these prices higher, allied with strong demand.
Looking across the merino micron distribution, the supply situation changes dramatically for the broader micron categories. Supply is well up on year earlier levels, and this increase in volume is holding prices back despite the supply chain spending on the broader merino categories returning to median levels from the past couple of decades.
Everything is relative, and a 21 MPG close to 1400 cents is a good level for broader merino wool, especially when allied with lamb and store stock sales. After a run up in prices, the market is starting to look a little over heated, so a correction of some sort in the near term is likely.
17 Micron
While the merino clip is likely to broaden further in the first half of the new season, the big falls in fine wool production look to be done. Sub-17 micron production is likely to stay at fairly low levels, while 17-18 micron volumes will creep up on the back of more sheep. A lot of change in fine wool production depends on local conditions also as the finer the merino wool, the more concentrated is production in fewer regions. This will be positive for sub-17 micron prices.
19 Micron
The 19 MPG is headed toward the upper end of the late 2019/early 2020 price range, around 1850 cents. By that stage it is likely to be ready for a correction. Farmer stocks are bolstering supply, which has picked up on more sheep and increased fleece weights. The question is now whether this extra supply is enough to hold the 19 MPG below 1850 cents.
21 Micron
The 21 MPG which has been drifting sideways since Christmas, has picked up in price partially aided by a lower currency. In US dollar terms the 21 MPG is threatening to rise further, which means it is sitting on a resistance level, which was the peak February price level.
28 Micron
The 28 MPG slid back in relation to the 21 MPG this week. Spending on crossbred wool has yet to recover from the low levels of 2020 (where all apparel fibres visited). Supply for the June quarter is on par with the highest of June quarters in recent decades, so price remains under pressure.
Provided by Elders Wool. Prepared by Andrew Woods (Independent Commodity Services) with contributions from the Elders wool team.
Photograph courtesy of @krisifrost