Market Morsel: Synthetic fibre support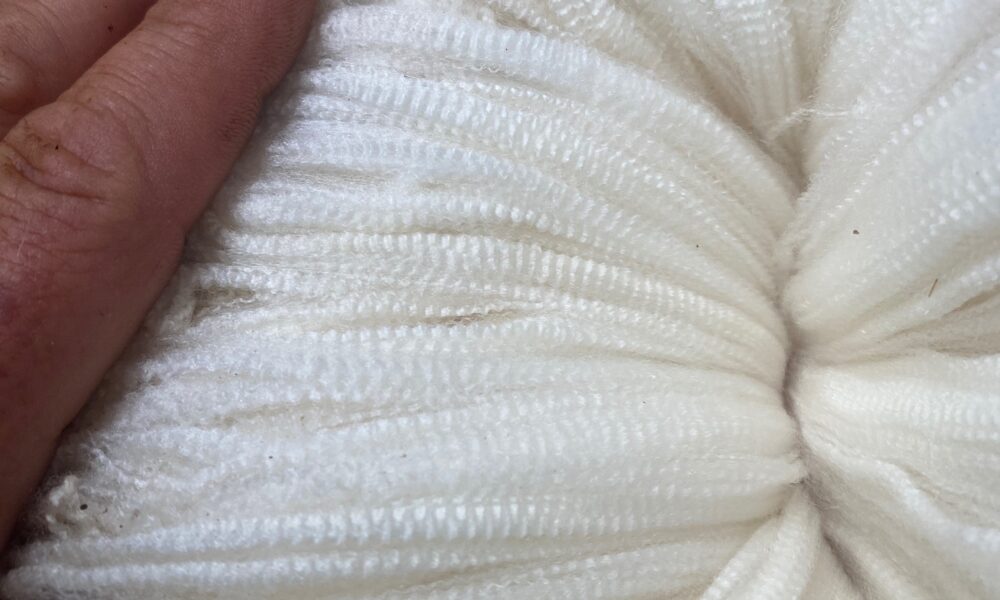 Market Morsel
The stability of man made fibres broke down in the past week with some big rises in polyester staple and viscose prices in China, with more moderate rises for acrylic and nylon prices. Cotton prices continue at high levels with cotton trading at double polyester staple prices, a high ratio.
With this positive background new business started to flow into the merino market late this week with trades done at premiums to the closing quotes for this week, pointing to solid increases in price for next week. Bids in the forward wool market for 19 and 21 micron are pitched well over auction levels for the second half of the season, with 18 micron close to auction levels.
Auctions are scheduled to remain at two days per week in Melbourne which will help to limit offer volumes. At this stage the market is unlikely to be strong enough to absorb big increases in bale numbers. It seems we have passed through the October weakness in wool prices relatively unscathed.
17 Micron
RWS volumes have increased but remain at low levels, with New Zealand providing the bulk of the volume. The very high premiums (for best fleece with RWS accreditation) seen in August have subsided to levels which look more sustainable.
19 Micron
Surging apparel fibre prices in China provide a positive backdrop to the merino market. It is likely the surging prices are in large part due to surging energy prices, which are likely to ease in the new calendar year. In economic terms there are no real indications of a major cyclical upturn being in place to help support greasy wool prices. If anything it is the opposite with credit growth continuing to shrink in China.
21 Micron
The best thing for broader merino wool is that it will appear cheap in relation to medium and finer merino wool and in relation to cotton and polyester prices. These relativities take time to flow through the decision making processes of the supply chain but 21 micron relatively cheap at a base of 1200 cents is a good starting point.
28 Micron
The next month will be a litmus test for the crossbred market with surging man made fibre prices and a strong merino market. At this stage there is no feedback indicating demand is picking up for crossbred wool (which is not a monolith and has plenty of quality issues).
Provided by Elders Wool. Prepared by Andrew Woods (Independent Commodity Services) with contributions from the Elders wool team.
Photograph courtesy of @krisifrost