Market Morsel: Wool enthusiasm.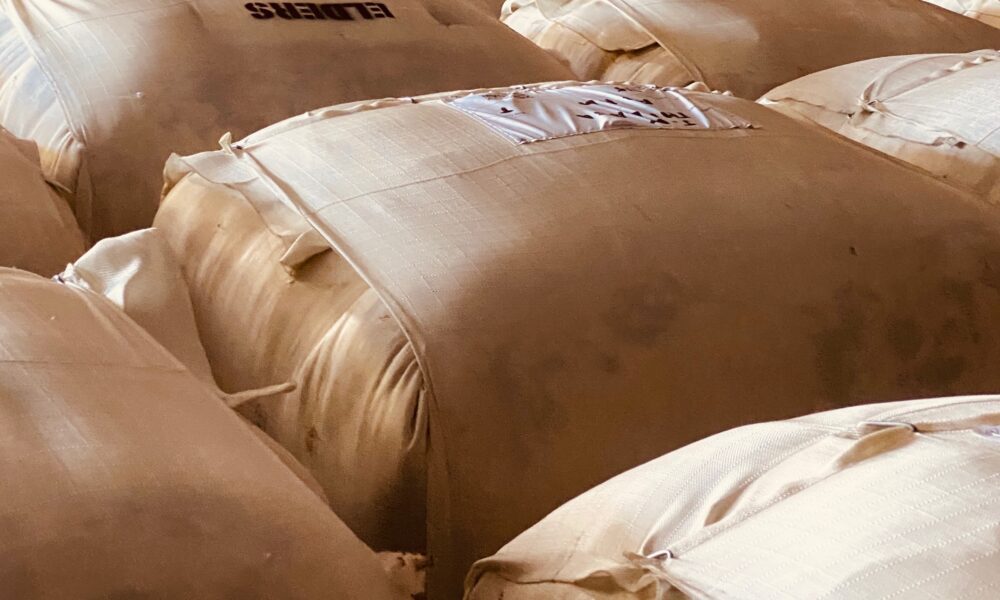 Market Morsel
Expected rises in wool prices turned up this week, with some enthusiasm even for higher vegetable fault merino wool. Forward bids were more active for spring 2022 maturities, from 17 to 21 micron. The high price levels for fine merino wool are still being accepted, which is unusual for the greasy wool market where these cycles of high micron premiums tend to be short lived.
Discounts for vegetable matter are wide, at extreme levels for the broader merino categories, so any lift in the lower vegetable fault types is likely to pull prices for these categories higher as well. The apparel fibre background continues to be a positive one with firmer polyester and viscose prices this week and a steadier market in cotton which continues to trade at very high levels.
The northern hemisphere summer lull in demand from Europe is approaching with the supply chain pushing to get wool shipped and delivered before this commences. How the domestic Chinese demand reacts to COVID lockdowns and a property crunch is an unknown for the opening of the new wool selling season.
17 Micron
RWS premiums for fine merino wool (17-19 micron) turned up in South Africa this week, in the order of US200-250 cents. This wool is likely to have gone direct to Europe, with China still not accepting South African wool. The 17 MPG has returned to US2000 cents where it got to in June 2021 and in April.
19 Micron
In US dollar terms the 19.5 MPG is back to its peak level reached in the post-2020 COVID dip market. This time last year the market jumped up by US100 cents, before falling back within a couple of weeks. Any rally in this market is likely to follow a similar pattern – up fast and back down just as fast.
21 Micron
Prices lifted nicely for higher vegetable fault broader micron fleece this week. It may have been the case that the discounts could not widen a lot further. Anyway 3-4% broader merino fleece prices are up by 100 cents clean on a month ago which is a positive change.
28 Micron
At the broad end of the fibre diameter spectrum crossbred dags, exotics and high vegetable fault crossbred wool struggle to get bids. These lots are best left in the wool shed for the time being to avoid storage and handling costs. If the merino market continues to rally then the finer crossbred categories (28 and finer) will get some benefit.
Provided by Elders Wool. Prepared by Andrew Woods (Independent Commodity Services) with contributions from the Elders wool team.
Photograph courtesy of @krisifrost