Canola pricing rockets upward again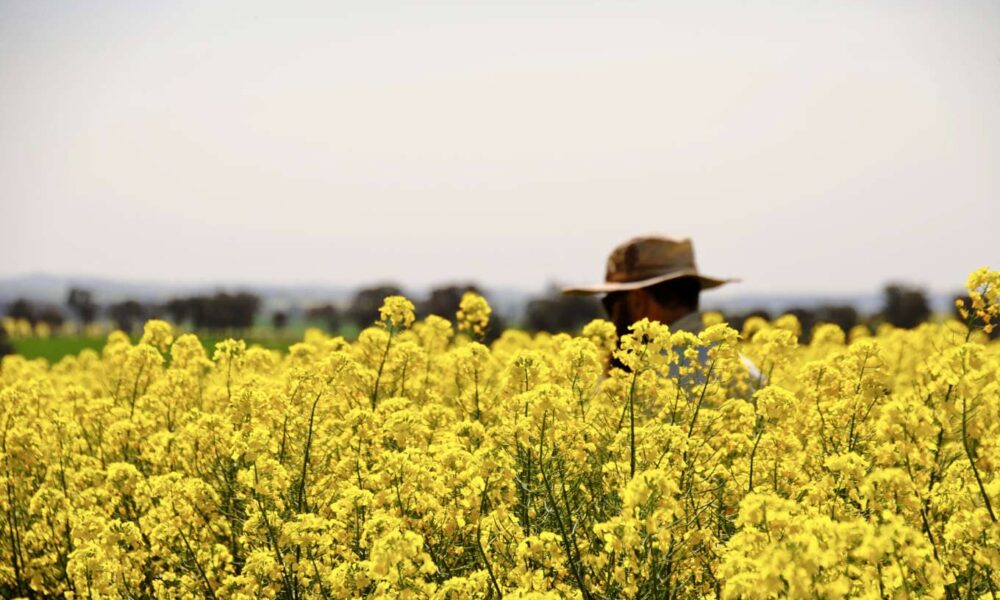 The Snapshot
Canola prices lost value in early June.
The conditions in Canada have deteriorated with low moisture and high temperatures.
Canola futures prices have risen, with ICE futures recovering all losses.
Our basis to ICE futures is falling into negative territory due to local poor conditions in Canada, versus good conditions here.
The Detail
Last week I was interviewed by the ABC about canola pricing and how there had been a collapse in pricing.  I made the point that whilst prices had fallen, albeit still to historically attractive levels, that it wouldn't take much to see a rise (read here).
"If something does go majorly wrong in one of these growing areas, then we have potential to see some pretty strong upward movement, back up to where things have been, or at least half the way,"
And the weather has played into our hands.
Typically more than 50% of the Canadian canola crop is grown in Saskatchewan. This year they are experiencing rainfall below average, and in June so far, well below the expected range.
This is massively reducing the potential of the crop, but that's not all.
The lack of moisture is one thing, but they are also going through a much hotter June than is typically experienced. I'm no agronomist, but low moisture and high temperate at this phase of the Canadian canola crop can't be great.
The chart below shows the average maximum temperate, and it's hotter than normal, with toasty forecasts in the coming days.
The chart below shows the Matif (French rapeseed) and ICE (Canadian canola) which corresponds with our harvest. In recent weeks Canadian pricing levels dropped to A$714 from a peak of A$823.
The recent weather concerns have contributed to a rapid rise back up to A$824*. This is good news. It provides opportunities for pricing canola when the crop in many parts of the country is becoming more assured.
*This article was written on Tuesday morning, and subsequently ICE canola futures have risen to A$853. 
Whilst futures are rising; the local physical price has not jumped up (yet) by the same level. Typically Australian canola would trade at a premium to ICE canola, but they are trading at a premium due to their poor production prospects.
The basis premium has now switched into a discount.
A low production year in 2021 is an interesting prospect for Canada. As they move into new crop, their stock levels are low, but domestic demand is likely to stay strong.
This has resulted in the need to purchase a couple of cargoes from Ukraine. In the future, I expect that imports into Canada will be more common as the balance between supply and local demand gets ever tighter.
The domestic demand in Canada has increased from 6.3mmt in 2010, to 10.1mmt in 2021.