Lentils go mental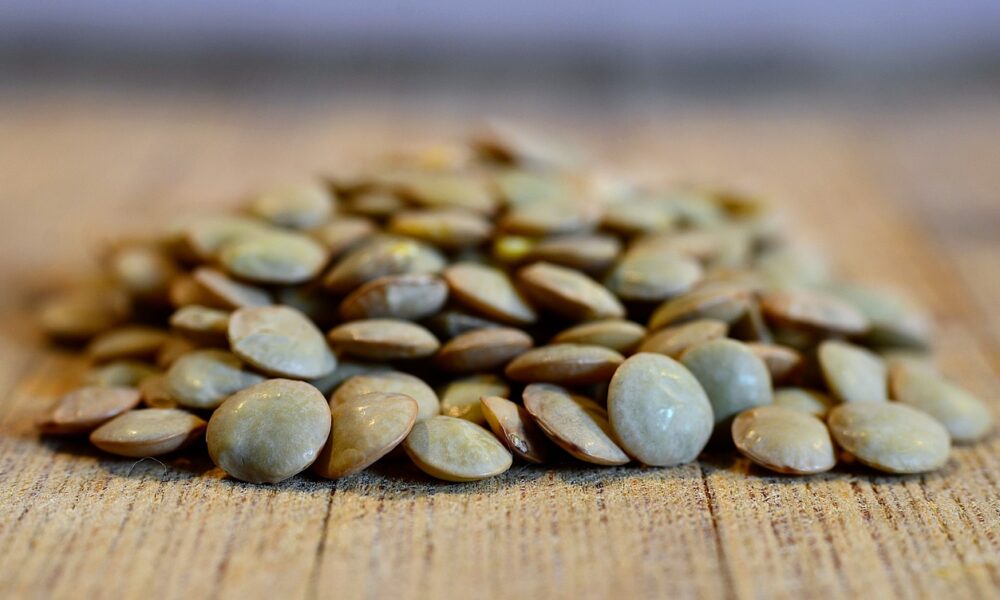 The Snapshot
Lentils have hit the A$1000 mark in Australia.
Canada is having a poor crop.
Production in Canada is down approximately ¾ of a million tonnes year on year.
India is having a poor monsoon, with low moisture persisting.
India has enacted food export curbs to attempt to control food inflation.
Demand is likely to stay strong for imports into India at a time when Canada has poor production.
We don't often cover pulses on EP3, because it's a relatively niche crop, and we have to focus our resources more efficiently towards the major commodities. That being said, lentils have gone mental in recent weeks, breaching the A$1000/mt mark. So let's have a look at it.
Canada drying out.
Lentils are globally a niche crop, there are only a few players growing lentils on a large scale and exporting to the world. Two of these countries are Australia and Canada.
The chart below shows the recently released data on lentil production in Canada. It is expected that Canada will produce one of the smallest crops in the past decades. The crop is expected to be ¾ of a million smaller than last year.
This is important for us, as they are our competitors and they will have less available for export. Which brings us onto the next issue.
India demand up.
One of the most important demand sources for lentils is India. The chart below shows the Indian lentil imports since 2011. We can see from this data that Canada makes the bulk of the volume, followed by Australia.
As Canada struggles with it's available stocks, this will place Australian supplies in pole position. There is, however, more to add to this. India has had a poor monsoon.
Food inflation is a major issue in India, with the price of food staples increasing hugely in recent months and years. The prospect of a lack of moisture has led to the Indian government introducing a series of export bans.
We are facing a period where Canada, the biggest supplier of lentils, is facing challenges and the largest importer is facing its own shortfalls.
I don't like to use the word perfect storm, as it's a bit of a wanky expression. That being said, things are looking pretty promising for lentils.