Russia adds an extra Australia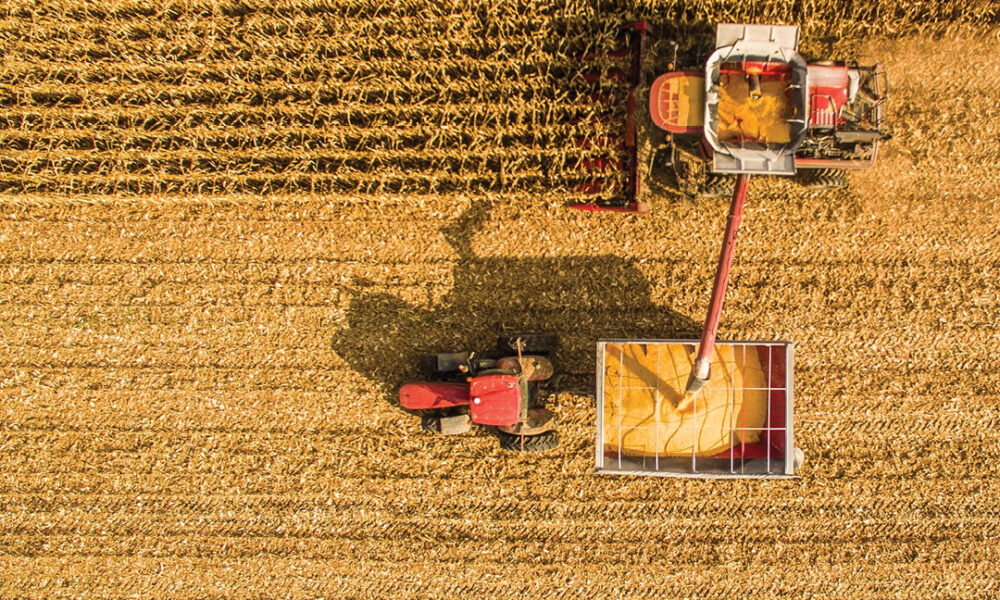 The Snapshot
Russia is on track to produce it's second largest wheat crop in the post USSR era.
The current forecasts for wheat production are between 75mmt and 80mmt. These production levels would be considered colossal prior to 2016.
Russia has on average planted more than 2.3x the acreage that Australia plants.
All major exporters with the exception of the European Union and Ukraine will have larger total supplies this year.
The world is sitting on large volumes of wheat, and there remains a question mark against demand due to CV-19.
The Detail
At this point of the year the majority of the world's crop is being harvested so it is timely to discuss supply briefly. Firstly looking at Russia, then the major exporters.
During the early stages of July, the headlines were apocalyptic in regards to the Russian wheat crop. The yields from initial reaping were disappointing with early yields down approximately 50% year on year.  However, in early July, it is sometimes too early to start writing off the Russian behemoth.
The Russian wheat growing area is extensive. The Russian wheat belt has on average planted 2.3x more acres to wheat than Australia. To put this into further perspective this is 6.9x greater than the WA wheat belt.
As we know from our Australian perspective, the crop is not uniform. Munglinup is a very different cropping area from Yuna. The variation in performance of the crop is equally apparent in Russia.
The crop has suffered through some dry patches; however, estimates have increased during July due to both increased acreage and improving yields. At present, the range of estimates from analysts focused on black sea grain production have the combined winter & spring wheat crop at between 75 to 80mmt (figure 1).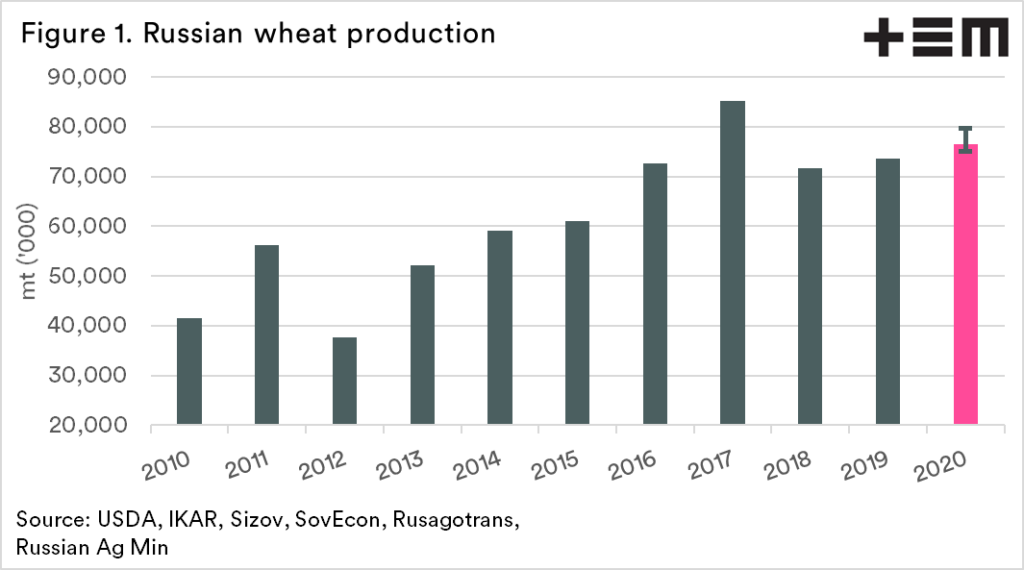 If the lowest estimate is realised, Russia will produce its second-largest wheat crop on record. In recent years Russian wheat production has stepped up a gear. During the past five years, their crop has averaged 76mmt, whereas during the first five years of the last decade they only averaged 51mmt. They have effectively added an entire Australia to their production.
Prior to 2016, this crop would be considered colossal.
When we look further afield to the worlds other significant exporters, there has been a significant increase in the total supply (figure 2). Total supply is a combination of starting stocks and production, and except for USA, EU and Ukraine, all will have larger quantities available than last year.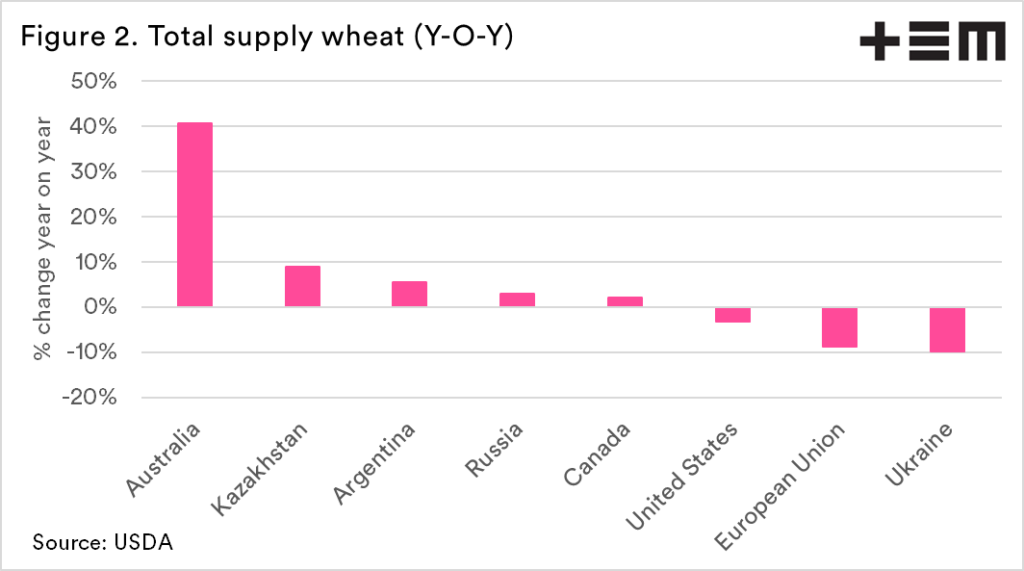 This points toward a world that has ample supplies, which is why early forecasts of poor Russian yields was of paramount importance to driving pricing. At the time of writing, Russia looks set to continue to hold its place as the worlds most critical wheat producer for yet another year.
When Russia eventually has a misfire, then we will see real fireworks in pricing.
The next question mark over the global grain trade is the impact of CV-19 on grain demand, which Episode3 will be examining in the coming weeks.