South Australia invited to the dance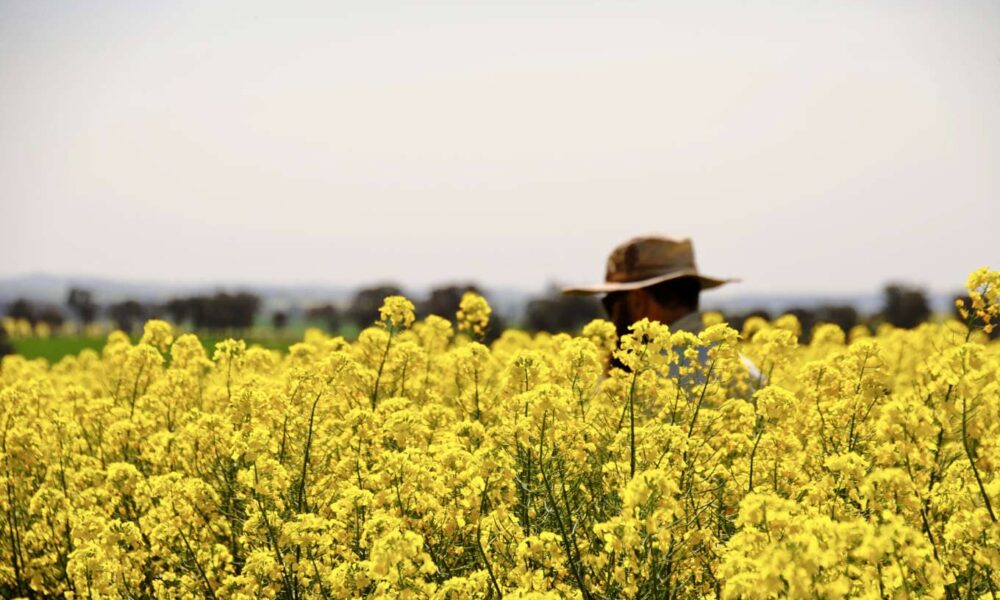 The Snapshot
GM canola (and others) will be permitted for cultivation during 2021.
The initial segregations for SA through Viterra have been announced.
They are; Edillilie, Tumby Bay, Ardrossan, Owen, Port Pirie, Bordertown and Coonalpyn.
Western Australia has planted an average of 32% of the states canola using GM varieties.
Victoria has planted 16%, and New South Wales 12%
There will be a discount for GM seed.
The average discount in Kwinana and Portland has been -A$46 to -A$48/mt (based on monthly averages)
However, this discount does fluctuate and has been as low as -A$14 to -A$16/mt (based on monthly averages)
Those considering growing GM varieties may have to complete a stewardship program.
The Detail
We are fast approaching seeding, and South Australian farmers will have a few more choices than they did this time last year.
In November, after years of debate, farmers were provided with access to tools that hitherto had been unavailable. We wrote about this at the time (see here). However, we thought it was time to provide an update with seeding on the horizon.
The approvals are for:
Herbicide-tolerant Canola
Omega 3 Canola
Cotton
Safflower
The reality is that herbicide-tolerant canola is the variety most likely to be grown by farmers in the initial stages.
Segregations
The most important factor in the early days of GM canola in South Australia, is adequate segregations.
In the early days of GM, there is likely to be a slow uptake in acreage. This creates a challenge for the supply chain to reach a critical mass.
One of the potential issues, and one faced at times in other states, was lack of segregations. This meant that at times farmers had a challenge logistically.
Viterra, the main storage and handling company in SA, have announced their preliminary GM segregations for the coming season, and they are:
Edillilie
Tumby Bay
Ardrossan
Owen
Port Pirie
Bordertown
Coonalpyn
These segregations seem to be quite adequate at face value and cover a large part of the state's drawing arc. There may also be further segregations from alternate supply chains such as T-Ports or Cargill, but we will find out as time goes on.
Acreage
The state with the largest area cultivating GM crops is Western Australia. Where generally, more than 50% of the national GM canola crop acreage is grown.
WA experienced an initial surge in the area under GM canola cultivation from 2010 to 2015. However, since 2015 it has stabilised at around 378,000 ha, albeit with a spike in acreage in 2019.
New South Wales and Victoria did not experience the rapid growth demonstrated in Western Australia, and have typically planted similar areas to GM varieties. On average, since 2015, Victoria has planted 61,000 ha, and New South Wales 59,000 ha.
Western Australian has planted a large acreage to GM canola, at 32% of overall canola on average for the period 2015-2020. Victoria during the same period, has planted 16%, and New South Wales 12% of their canola as GM varieties.
This shows that whilst Western Australia plants a larger area due to their overall scale; they also plant more as an overall crop mix.
It will be interesting to see whether GM in South Australia follows the trajectory of the west coast or the east coast in the coming years.
Premiums
Let's start by putting it bluntly. GM canola will be at a discount to Non-GM. There is no disguising that fact, but it is important to be aware of it.
This spread is not a fixed spread* and tends to move with market forces (supply/demand etc.). The chart below shows the GM spread for Portland and Kwinana since 2017.
This timeframe is reflective of a matured market, which has moved through the initial teething phases.
The spread has been as follows, based on the monthly average:
Average
Kwinana -A$48
Portland -A$46
Min
Kwinana -A$14
Portland -A$16
Max
Kwinana -A$88
Portland -A$86
In the same manner, as you would with multiple grades of wheat, it is essential when selling canola to consider the GM-Non GM grade spread.
We are not agronomists at EP3. However, we believe that farmers in other states would not be growing the crop if the agronomic benefits did not outweigh the discount. It's therefore worth discussing it with your agronomist etc.
The end of the moratorium's main benefit is the choice available to farmers for current and future innovations.
Stewardship
Those farmers in South Australia considering GM crops may be required to complete a stewardship program. As far as I am aware, this is free to conduct, and as a Scotsman, I always like that price label.
There is more information on the Pirsa website (see here)
*This is generally the case, but some closed-loop systems for specific varieties such as hi-oleic or omega oils may offer specific terms.