Barley price breakthrough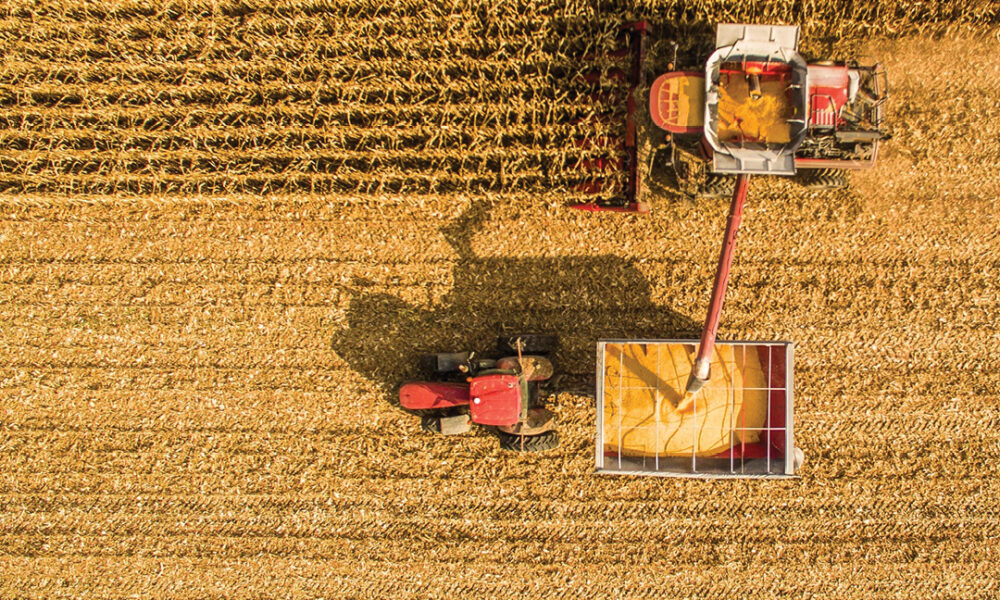 The Snapshot
Barley prices have improved in Australia during the past two months. Kwinana up 15%, Geelong 10% and Port Kembla 13%.
Since we lost the capacity to export to China, France has stepped in (amongst others).
Whilst the price of barley is on paper quite good, Australian barley is trading at a substantial discount to France.
Our barley both in comparison to local wheat and overseas barley, is heavily discounted.
The discounting is likely a sign of the impact of having to price to meet the market in the absence of China.
If we still had access to China, we would likely be better priced.
We are lucky that the overall price is reasonable, and to an extent, we have dodged a bullet in the past year.
Remember, there are still four years without China – unless they change their minds.
The Detail
In general, grain pricing has been improving in recent months. We have seen wheat pricing hit the highest level since 2008 (see here), and canola hitting new peaks (see here). What about barley?
Let's have a look at how barley has been performing and whether prices are good or not.
The barley price has improved since the start of July. Kwinana has seen a 15% rise, with the eastern states experience rises but slightly lower. Geelong gained 10% and Port Kembla 13%.
The chart below shows the pricing for the coming season. Reasonably attractive, but how do we compare against the rest of the world? Is it possible to have both a good and bad price at the same time?
One of our biggest competitors in the barley trade is France. When we lost access to China after the introduction of the anti-dumping, one of the biggest winners was France.
The sudden stop of trade into China from Australia in May 2020 was just ahead of the French harvest, which positioned them well to export to China.
France has since exported substantial volumes into China and set to continue. According to vessel flow data, France will export record levels of barley to China this month.
So, France has won our market share. What about pricing?
The chart below shows the premium/discount between Australian pricing and French (Rouen). This chart shows the spot, i.e. the current crop. This is in order to get as close a comparison as possible.
The discount during 2021 has been the strongest since at least 2010.  There was a period 2011 to 2013, where Australian barley was also heavily discounted. Conversely, during 2018 to 2019 we were trading at a substantial premium (our drought).
During 2011 and 2012, the discounts coincided with a period when production in France was poor. 2011 being the worst production between 2009 and present. This was also a year when Australia had good crops. This, therefore, provides some logic behind the discount back then.
Let's take the more neutral years between 2014-2017. Our pricing level tends to be more positive towards Australian pricing, with all zones averaging a premium over that period.
France may have been trading at a local premium, whilst we had lower values.
This year the discount is substantially greater, especially in WA, where large volumes will be exported.
Our barley is pricing at a large discount than is typically expected. This is the same case between local barley and wheat pricing within Australia.
Whilst many believe that we have not been impacted by the Chinese anti-dumping tariff, I can't entirely agree.
We have been lucky that overall prices have been reasonable due to events overseas. The reality is that if we had China on board, we would likely have strong pricing levels.
There are many hoping that China will open up soon. We'll see, but I wouldn't hold my breath.
The good point is that the barley price, despite the discount, is rising. This and the increase in the price of other grains are positive and bodes well for the coming harvest.
If you liked reading this article and you haven't already done so, make sure to sign up to the free Episode3 email update here. You will get notified when there are new analysis pieces available and you won't be bothered for any other reason, we promise. If you like our offering please remember to share it with your network too – the more the merrier.