Brewing up a storm.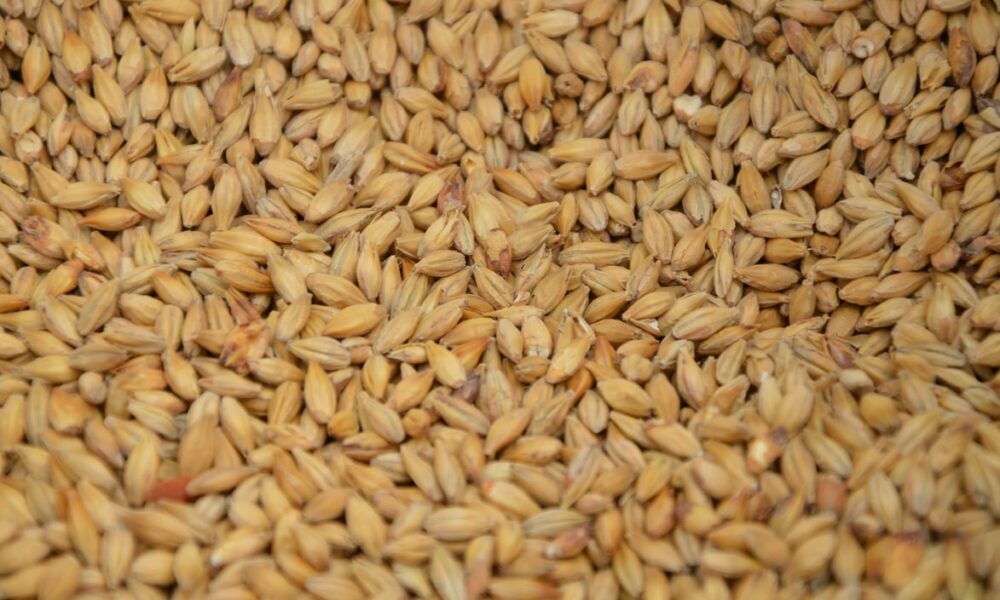 The Snapshot
We were asked our opinion of export forecasts of 3.2mmt of malt barley this season and 3.1mmt in the coming season.
These figures are based on modelled assumptions of 25% of barley production being exported as malt.
Using 25% will give a rough figure, but it isn't accurate, especially in big production years.
Our malt barley exports have overwhelmingly gone to China; now they have stopped.
Malt barley exports have not recovered since the tariff introduction.
Malt barley is a harder market to replace than feed.
This season has seen 394kmt of malt exported between January and July. This makes a +3mmt export program highly unlikely.
The Detail
We love to get requests from our readers. We were asked for our views on malt barley exports from Australia.
This reader had read an article, which had some extremely high export forecasts based on a theoretical model. They asked us for a second opinion. So let's dive into the data.
Model vs Actual
I could go out and create a theoretical model of our exports of malt, using assumptions of average malt production vs assumed levels of exports. The reality is that the more assumptions in a model, the more areas for error.
There is a place for models, but not when the data is available. There is no point in adding potential inaccuracy. It's a bit like using a model to work out what last weeks rain was, or you could just look in the rain gauge.
'Use a model when there is a gap in the data. Models are not as accurate as actual data.'
The export data is available which indicates the volumes of barley segregated into malt and feed, as per customs applications. This takes away the guesswork out of malt exports. So that is the best place to start.
So what is the actual data?
The volume of barley for malting leaving Australia between 2012-2019 was on average 1.9mmt, with a high of 2.7mmt in 2017 and a low of 1.4 in 2019. The 2020 data is still provisional, but at present, it is looking like a low percentage was exported as malt.
This could be a combination of losing China as an export market (more on that below), and the reduced demand for beer in a Covid locked-down world.
Where does our Malt Barley go?
This is the bad news. The majority of Australian malting barley has been sent to China. The pie chart below shows the composition of the malting barley trade from Australia through the years 2016 to 2019. I have expressly excluded last year, as it is still subject to revision.
The chart below shows the composition of the malt barley trade, and as we can see, the majority of malt has been headed to China. Whilst 2020 annual data is still provisional, there has been a huge fall in malt exports.
This coincides with the anti-dumping tariff into China.
This fall in Chinese volume can be seen in the monthly data. Once the tariff was introduced, the volume disappeared within a few months as booked cargoes left and are unlikely to return until this mess is all fixed.
Our trade has found new avenues for malt, and our trade into other countries has increased. The reality is that 'modelled' forecasts for this season of +3mmt are quite fanciful.
Based on this data 394kmt was exported between Jan and July 2021. As all in the industry are aware, the exports of grain are heavily front-loaded. It is doubtful that we will achieve +3mmt based on the current export pace.
What about our malt?
Locally we do process a large volume of malting barley for both the domestic and export market. The chart below shows annual exports of malt from Australia (unroasted malt).
The export of malt between 2011 and 2020 has been between 500 and 712kmt. The overall malt capacity in Australia is approximately 1mmt.
The reality is that the domestic and current export demand leaves little room for a large increase in malt exports without investment.
The chart below shows our trade of malt by country. The top 5 nations make up on average 80% of our trade. Whilst China was the lion share of our malt barley exports, they are a minnow when it comes to malt.
In 2020, they increased their imports to 1.07% of our export market, from 0.46%. It is unlikely that China will increase their malt purchases to a substantial level. This is due to Chinese maltsters wanting to use their facilities. There was some hope that we could get around the tariffs by sending malt, but this is unlikely.
What does it mean?
Malt barley demand from Australia is likely to be depressed, with the loss of China.
In recent years we know that malt premiums have been low (see here). Whilst we struggle to fill the Chinese hole, the malt premium may be slight.
There is little room for additional malted barley exports.
If you liked reading this article and you haven't already done so, make sure to sign up for the free Episode3 email update here. You will get notified when there are new analysis pieces available and you won't be bothered for any other reason, we promise. If you like our offering please remember to share it with your network too – the more the merrier.