China to ban fertilizer exports?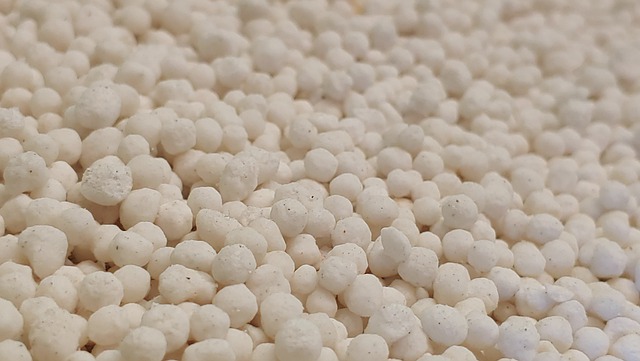 The Snapshot
Fertilizer prices remain strong compared to recent years.
Pricing levels remain low compared to the 2007- 2008 period.
China is set to investigate their domestic fertilizer industry.
There are reports that some fertilizer exporters have voluntarily reduced their exports.
China isn't our most crucial urea supplier but is important in phosphates.
Urea prices have dropped in recent times overseas, but this may not flow through to local pricing.
Demand for urea is waining as the northern hemisphere, and this has been seen in recent pricing levels overseas.
The Detail
At EP3, we believe that farmers should be examining all of their prices, whether that is the price of their outputs (grain, wool etc), but also their inputs such as fertilizer and fuel.
It's been two months since we last covered fertilizer on EP3 (see here). The urea market has been rising in recent months. However, it remains quite a distance from the record levels during 2008.
At the moment, middle eastern urea, where we source our volume, is trading at A$637; this is a rise of A$258/mt from the same week last year.
In the past week, China has announced an investigation into the fertilizer industry.
China to ban exports?
The Chinese government regularly takes actions when it feels that markets are getting overheated, especially those related to food production. The Chinese government are concerned about the current state of domestic pricing, and their market regulator is now set to look into it.
"The State Administration of Market Supervision will continue to pay close attention to the order of fertilizer prices, increase supervision and law enforcement, and severely investigate and punish illegal acts such as hoarding, price hikes, and price collusion"
There have been similar investigations in recent times, including their crackdown on speculation in the metals industry.
My own impression is that the Chinese regulator tends to start these investigations to place the market on notice that they have to fix things.
There have been comments in the press that some fertilizer exporters had voluntarily reduced their exports of urea.
The urea exports to Australia are not a huge concern, as most of our urea comes from the middle east. The average imports ex-China have been 14%, and as high as 83%. In general, Australia wouldn't be massively impacted by a ban on Chinese urea exports.
Australia is far more reliant on MAP. Since September 2016, 64% of Australian MAP imports have come from China. During many months this has increased to 100% of imports including as recently as May.
If exports are curbed to reduce the Chinese domestic market price, this could cause an issue, albeit more for next season than the current period.
Pricing
Whilst pricing is high compared to much of the past decade, there has been a slight softening of levels in recent times.
The chart below shows an index that we have created displaying corn, urea and dap pricing since 2000. There is a pattern of fertilizer pricing moving in tandem with corn. This makes some logical sense as corn is a large driver of fertilizer demand.
The corn price has weakened during the past month, and the demand for urea in the coming months is reduced. The northern hemisphere, where the world produces most grain, has completed its urea use for the most part (see here).
The fertilizer market is always a hard one to get a gauge on. However, the logic would point towards the potential for lower pricing over the coming months.
Prices presently remain strong overseas, and whether any fall in replacement value flows through to local pricing is another matter.
Hopefully, the old adage of high prices being the cure for high prices comes to fruition.
If you liked reading this article and you haven't already done so, make sure to sign up to the free Episode3 email update here. You will get notified when there are new analysis pieces available and you won't be bothered for any other reason, we promise. If you like our offering please remember to share it with your network too – the more the merrier.