Canada comes a cropper with cropping crisis.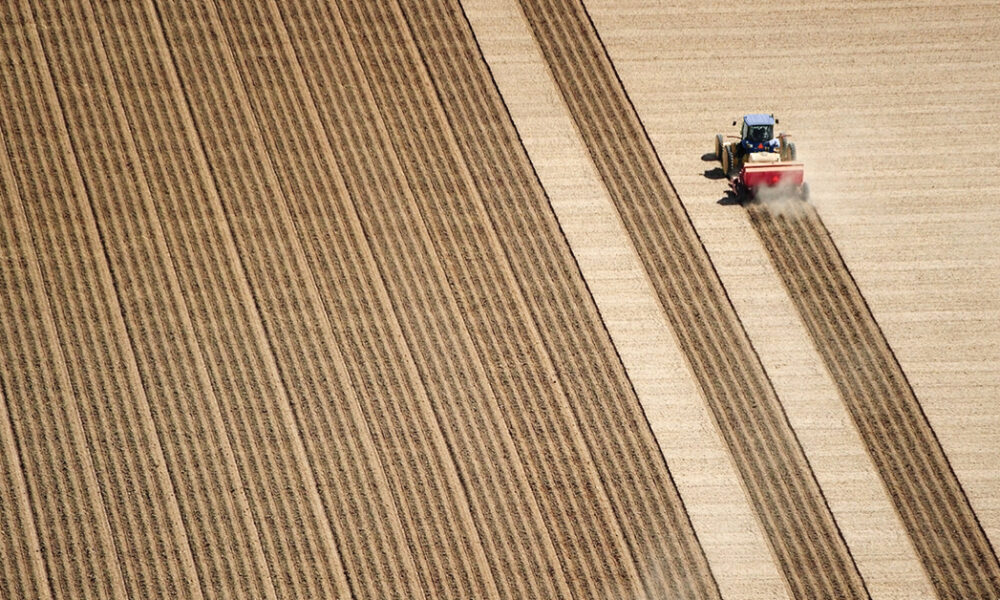 The Snapshot
The Canadian crop continues to be in dire straits, with drought persisting through the major production provinces of Saskatchewan, Manitoba and Alberta.
Saskatchewan is the most important producer overall.
Canada is a major exporter of numerous agricultural commodities.
They contribute 6% of barley, 3% of faba beans, 6% of chickpeas, 57% of lentils and 13% of wheat global trade.
The canola market has rallied strongly on the news of poor performing canola crops.
The importance of Canada to the lentil trade could provoke some fireworks.
The Detail
In recent weeks the interest has all been about how poor the Canadian canola crop has been. This has caused a strong price reaction and a flow-on effect to Australian pricing (see here & here).
Canada, just like us, is a powerhouse of grain production and exports, and the impact will also be felt on other crops. Let's look into them.
Severe to exceptional drought is being felt in large tracts of Alberta, Manitoba and Saskatchewan (see this map). The linked map is the North American drought monitor, and things haven't shown much improvement since then.
These three provinces pull their weight when it comes to Canadian crops. Let's take a look at them and what their contribution is to the Canadian national crop.
Saskatchewan
The tongue twister province is a mammoth producer, producing more than half the countries canola, chickpeas, fababeans, lentils and durum wheat.
What is most noticeable is the volume of chickpeas and lentils. The loss of yield on chickpeas and lentils will assist our pricing levels.
Barley: 42%
Canola: 55%
Chickpeas: 87%
Fababeans: 53%
Lentils: 90%
Durum wheat: 82%
Spring wheat: 42%
Winter wheat: 6%
Alberta
Alberta is the second most important province, with large proportions of barley, canola and spring wheat. Through the end of June, Alberta had large tracts of land which were in either extreme or exceptional drought.
Barley: 48%
Canola: 28%
Chickpeas: 13%
Fababeans: 39%
Lentils: 10%
Durum wheat: 18%
Spring wheat: 37%
Winter wheat: 5%
Manitoba
Manitoba has slightly less importance when it comes to the overall crop, however it has decent volumes of spring wheat and canola.
Barley: 6%
Canola: 16%
Fababeans: 4%
Spring wheat: 20%
Winter wheat: 3%
In a previous article 'Without Canada for canola….', I wrote about how Canada was responsible for 64% of global trade in canola. Therefore a significant issue in the Canadian canola crop has huge ramifications. As the worlds second most important canola exporter, we are placed in a great position to benefit from a Canadian canola crisis.
What about the other crops?
I pulled out the data on five significant crops which we compete with Canada. These are barley, faba beans, chickpeas, lentils and wheat.
As we can see in the chart above, Australia is a more significant contributor to global trade in barley, faba beans and chickpeas. China has purchased large volumes from Canada since the Australian anti-dumping tariff was introduced. A reduction in their barley exports for the coming season will be interesting for Chinese consumers.
Canada is a larger exporter of wheat than Australia; the spring wheat crop is in dire straits in Canada. This follows poor conditions in Northern US (see here). The spring crop there is in its poorest condition since 1988.
As a nation that has contributed 13% of global wheat trade in recent years, it's another bit of a bullish factor in the wheat market.
I always like to leave the best until last. Lentils. Canada produces a power of lentils compared to Australia. Australia contributes 15% of the global trade in lentils, a good solid number. However, Canada contributes 57%.
Canada being such a lynchpin of the global trade in lentils, similarly to canola, may require traditional trade flows from Canada to switch to other origins. Australia can be in the front seat for many buyers around the world.
At present, we still have a tariff for lentils into India, which was reduced last year temporarily. If India requires lentil imports, then they may have to pay up.
Remember, you can sign up to receive our market analysis on agricultural commodities by clicking the link below. Our analysis is always independent and always free to access.
If you want to support our future work, sharing it with your friends and family is the best way to do that.