Sea freight continues to fright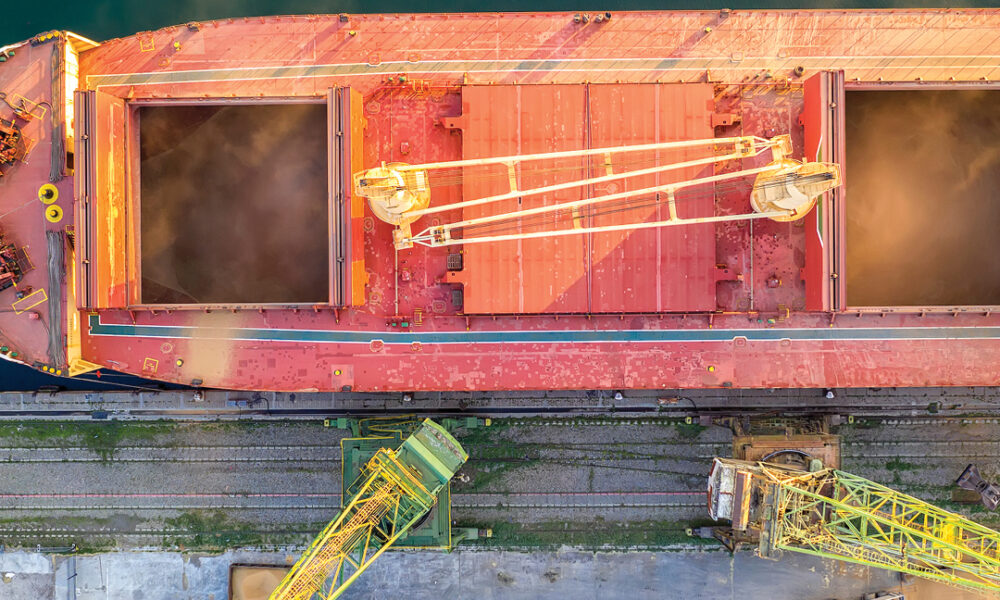 Freight
At EP3, we keep an eye on freight rates as often as we look at everything else. Freight is clearly important as we export most of our produce, and import most of our inputs.
Freight movements have a large impact on the end results of the Australian ag trade.
Bulk
There are some who misconstrue bulk freight with container freight. It is important to separate them as they are two very distinct markets. In effect one is for commodities to make 'things' and one is for 'things'.
The Baltic Dry Index has continued to follow a very similar pattern to last year and has been rising significantly. The IGC bulk freight index for Australia is also showing a similar pattern, which makes sense as our freight market tends to follow the BDI with a strong correlation.
Whilst grain is important, one of the primary drivers of the BDI is the demand for moving mineral cargos. We can see the relationship between iron ore pricing, and the BDI in the third chart below. Changes in the price of iron ore, tend to flow through to the BDI around two to three weeks later.
As we move through the year, demand for iron ore (and coal) will be the biggest driver of freight cost. A lower freight cost will help our grain be more competitive to distant shores.
Containers
There isn't really a lot that we can say about containers that we haven't been saying before. Containers are extremely expensive out of China and relatively flat into China. The world's freight companies want to get containers into China in order to get the margins available for cargo ex-China.
Australia is not on one of the main routes, for example, China-Los Angeles, or China-Rotterdam. This has meant that shipping companies are not as keen to service, and this hasn't been helped by our inefficient docks compared to large parts of the developed world.
We are hearing of regular cancellations of booked containers, which is heavily causing huge headaches for our exporters. This is especially the case for meat, wool and pulses.
Another thing we have noticed is that the average speed of container vessels around the world is slowing. There are speculations that this is due to higher fuel prices, but this could also be that congestion is starting to increase again in COVID impacted Chinese ports.