Good canola prices for this year and next?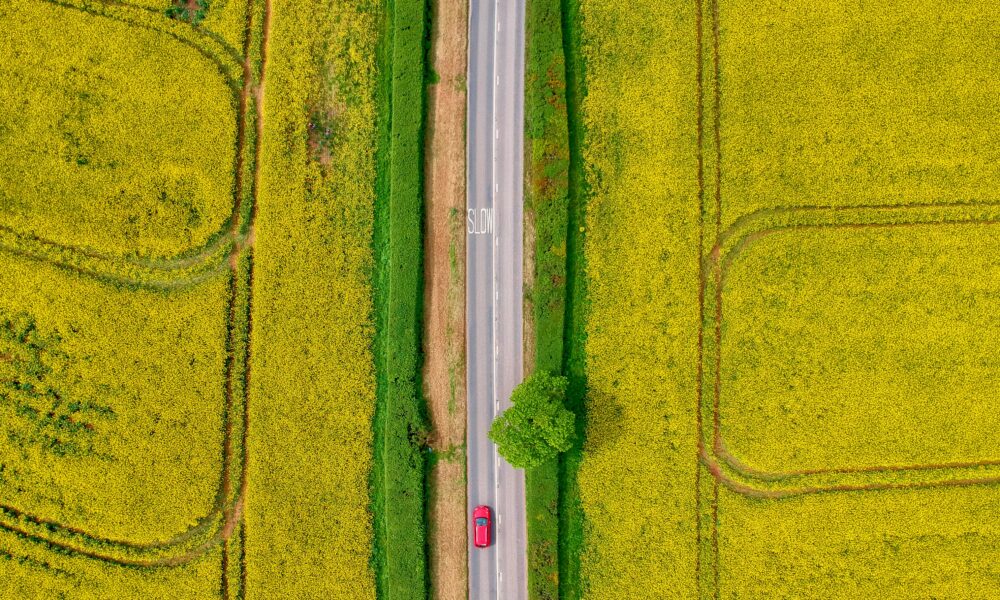 The Snapshot
The Canadian stats authority have reduced their production estimates. 12.8mmt is forecast, the lowest since 2008*.
Domestic consumption has risen dramatically in this time.
There will be little Canola available for export.
Canada will likely have low stocks by the time they reach next harvest.
There is little standing between us and a good Canola price at harvest.
It is worthwhile keeping an eye on the forward futures market for the following harvest.
The Detail
A few weeks ago, I wrote about the expectations for the Canadian crop (see Canada's loss, Aus gain). The numbers are in, and Canola is, to put it bluntly, stuffed.
The canola production for this season is set to hit 12.8mmt. This is the lowest production since 2010 and is 6.7m tonnes less than last year.
This doesn't surprise me, as the conditions have been terrible with low moisture and high temperatures (see All crops crippled in Canada.)
The downgrade of the Canadian crop is a great boost for Australian producers at a time that we are set to produce a record crop.
The production in Canada is set to be the same as in 2010. During this year, consumption was 7.5m tonnes. This year consumption is estimated to be 9.5m tonnes.
This has led to the biggest imbalance between supply and demand in the history of the Canadian canola industry. This year local canola consumption will be 75% of production. The average has been 48% of production being domestically crushed.
This means that there will be very little leftover for exports. Canada contributes to 60% of global trade on average. Australia is in second place, and we will be in pole position as an origin (see Without Canada for Canola)
Pricing
The pricing of the canola crop in Australia has remained attractive. This is mostly to do with the situation in Canada. However, there is some speculation of a link between pricing and the Dees AFL performance (see here).
If we look at Kwinana, Geelong and Port Kembla, pricing has been on an upward trajectory, and all ports are trading either side of A$900. A great place to be.
One of the points we had discussed earlier in the year was that we were trading to a discount to ICE canola futures. Typically in Australia, we trade at a premium. Whilst we are still at a discount, our basis has been improving since August.
All in all, based on the data available at present, there is little standing between us and a decent pricing level at harvest. A golden opportunity with high production prospects. So what about next year?
An opportunity to look to the future?
In early July, I wrote about the forward curve (see Canola forward curve), and how we could be looking to the future as a way of locking in higher prices. The longer we can enjoy these prices the better.
The dire situation in Canada is likely to leave them with an empty pantry at the start of their next harvest. The reality is that these high prices are likely to lead to higher acreages around the world.
That's why it's worthwhile keeping an eye on the futures market.
At present, the ICE canola futures market is pricing at A$756 for next November. As we have mentioned in this article and previously, we normally trade at a premium to ICE. The last time we wrote about the forward curve, it was at A$705.
I have written a few scenarios below the chart:
Here are two scenarios:
Scenario 1: Canada has another bad year in 2022
The A$756 would be a poor number as the ICE futures would rise. We would then also potentially have negative basis, leading to a price below A$756.
Scenario 2: A return to normal conditions
If Canada returns to normal, then likely futures would fall. The Australian basis level would revert to more normal levels.You would close out your futures position, lock in your basis, and receive a price of A$756+.
Risk awareness: If you are locking in pricing, whether physical or futures, for a distant period, it's advisable to be conservative with volumes, as we still have our own production risk to contend with.
Traditionally A$700+ canola would be considered a good number. The levels available on the futures market for the distant horizon are not a bad starting point.
If you liked reading this article and you haven't already done so, make sure to sign up to the free Episode3 email update here. You will get notified when there are new analysis pieces available and you won't be bothered for any other reason, we promise. If you like our offering please remember to share it with your network too – the more the merrier.
*Correction. Originally this article quoted the overall production as being the lowest since 2010. It is actually 2008. Canola production in 2010 was 6700mt higher than the current estimates. In reality, the production is in the same range as the production during years 2008/2009/2010
2008 12.644mmt
2009 12.898mmt
2010 12.788mmt
2021 12.781mmt