The Middle Kingdom is not middling.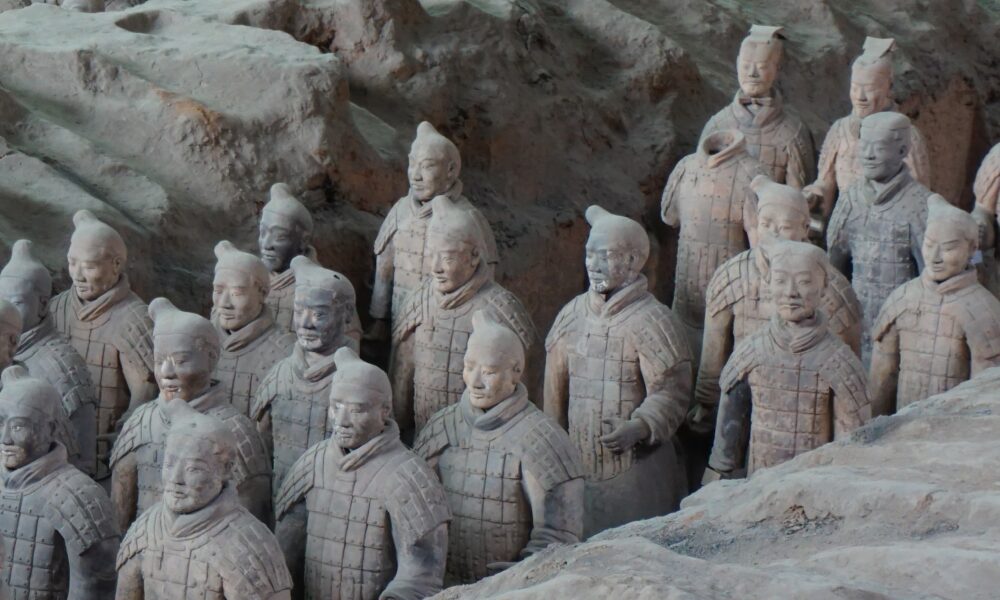 The Snapshot
China on paper holds 50% of the worlds wheat stocks.
China has a stocks to use ratio in what of 94%, or 343 days of demand.
Imports of grains have shot up during 2020 and 2021.
As of August, China has imported almost the same volume as 2017, 2018, 2019 and 2020 combined.
Wheat and barley imports are likely to be record levels by the end of the year.
If China has huge stocks, why import so much?
Demand for grain tends to be linear, at around 1-2% per annum increase.
Times of rapid increase in demand tend to result in reversals in the following period.
The huge increase in recent times may point to more than simple demand increases.
The Detail
China is going crazy at the moment when it comes to grain purchasing. The sheer volume of imports is astronomical and warrants discussion.
If we look at the data, the world is awash with wheat. China has the worlds largest stockpile of wheat at 50% of global stocks (see here).
Stocks of grain don't tell the entire picture. The stocks to use ratio (STU), provides another good insight. The STU gives an overview of both supply and demand. In China, the STU ratio for wheat is 94%.
This means that their stocks cover 94% of demand or 343 days. So if China produces zero wheat, they have the bulk of a years supply.
This is a huge volume, but it does raise questions. Why do they need to import large volumes of grains?
How much are they importing?
The volumes of grains imported into China during 2020 were huge. This year their imports squash last years numbers.
The chart below shows the cumulative imports of wheat, barley and corn since 2016 from all countries to China.
China has already imported more corn than last year. In fact, by August, China had already imported almost as much as 2017, 2018, 2018 and 2020 combined. Let that sink in for a second.
Whilst not as wheat and barley have not seen quite the rapid rise of corn; they are both showing strong rises. They are both well ahead of import volumes from this time last year.
Despite losing access to Australia, China is still buying barley, something we have written about numerous times (See here & here).
Let's delve further in, to really see how far Chinese grain imports have come. The chart below displays, the cumulative imports of corn, barley and wheat to August, compared to the same period 1, 2 and 3 years ago.
These are some sharp rises. The big questions are how long this can be sustained?
We tend to think of increases in demand as quite linear, and it generally is. Wheat consumption tends to increase by around 1-2% per year.
Whilst the trend is your friend, there does tend to be blips. The chart below shows the domestic consumption of wheat for the world, USA and China.
There have been times when consumption has risen dramatically. This can happen for a number of reasons; a few are outlined below:
In Australia, during the drought, our consumption actually increases, as there is less available pasture.
In the chart below, we can see that wheat consumption in the US increased during 2011 & 2012. This was when wheat started to replace corn due to a period when corn was priced closer to wheat (see here).
As we move forward into the next couple of seasons, will China continue with this huge increased level of domestic consumption?
In many years of extreme consumption increases, there has been a sharp reversal in the following years. I tend to think of significant increases in imports/consumption in a short period as more of a supply-related issue than demand.
Is the recent appetite for imports of grain a result of maybe those stockpiles not being as healthy as the numbers on paper? A country with a stock to use ratio in the 90's shouldn't really need to import huge quantities.
If you liked reading this article and you haven't already done so, make sure to sign up for the free Episode3 email update here. You will get notified when there are new analysis pieces available and you won't be bothered for any other reason, we promise. If you like our offering please remember to share it with your network too – the more the merrier.